!-onMouseover Link CSS Script-© Dynamic Drive (www.dynamicdrive.com). For full source code, installation instructions, 100's more DHTML scripts, and Terms Of Use, visit dynamicdrive.com-->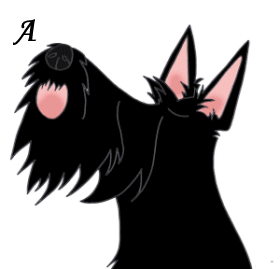 I think that these pages give me the GREATEST sense of pride... other than my two scotties, Katie and Riley!!

I began writing "BASH" adventures in 2001. The original BASH story was written to celebrate Riley's 1st birthday. Thereafter, I wrote a BASH adventure to celebrate each of their birthdays.

For each story, an invitation was sent to the CyberScots list. All of the scotties or scottie wanna-be's who rsvp'd became characters in the story. The latest BASH adventure has 167 CHARACTERS!!

Each furchild mentioned in a BASH adventure actually belongs to a Scottie Mam or Dad who experiences the story through their furchild's eyes.

The sequence of these "virtual stories" continues in a chronological order, with many story themes carrying over from one adventure to the next. The older stories are at the TOP of the list, with each newer story added just below the last BASH adventure.

Grab a soft drink and some chocolate, sit back, and enjoy these original stories. I hope you enjoy reading them as much as I enjoy WRITING them!!!

These ORIGINAL stories have been created and written by Carol Johnson.
ORIGINAL illustrations are done by Karen Donnelly.
They are NOT to be reproduced in ANY way ....PERIOD!!!!

Site Menu
Guestbook
Links
Banners
Awards
Email
Tell a Friend
This site designed, created, and maintained by:
Webmaster: Katie & Riley's Mam

©Copyright 2004-2008 All rights reserved.
Duncan Davidson