!-onMouseover Link CSS Script-© Dynamic Drive (www.dynamicdrive.com). For full source code, installation instructions, 100's more DHTML scripts, and Terms Of Use, visit dynamicdrive.com-->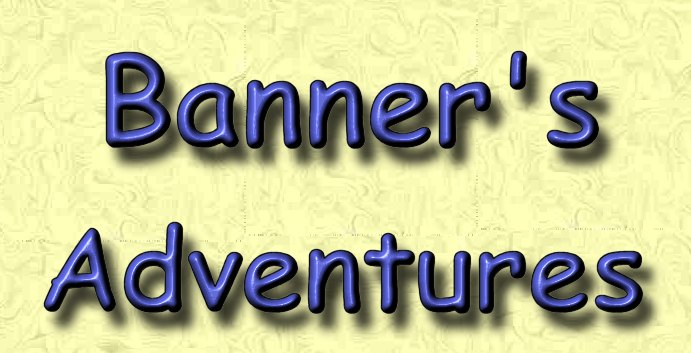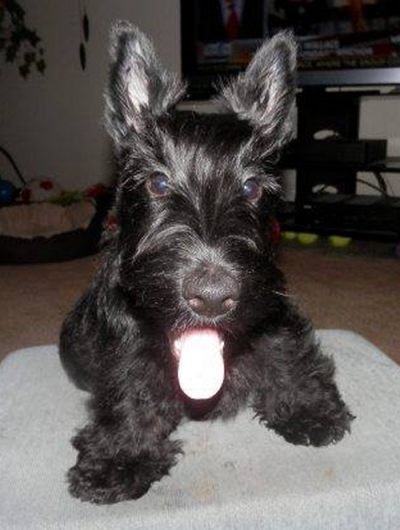 Born on the 4th of July, 2014....
Gotcha Day - 9-26-14.....
Banner is full of Scottie attitude,
and is more than ready to wrestle, chase, and romp with Vangie...
It's NEVER dull..... or quiet..... down on the Bayou.....
Wonderful adventures ahead!






4th of July, 2015
Happy 1st BIRTHDAY, Banner!



"Keipat's STAR-SPANGLED Bayou Boy"




My Banner-Man... has grown up SO FAST!!
He's smart, sly, and loves to push Vangie's buttons!
He loves to cuddle, is intensely food driven, and
loves to power walk alongside Vangie,
matches her pace, stride for stride!!
My BIG Banner Man.... Love ya, Lad!









June 15, 2015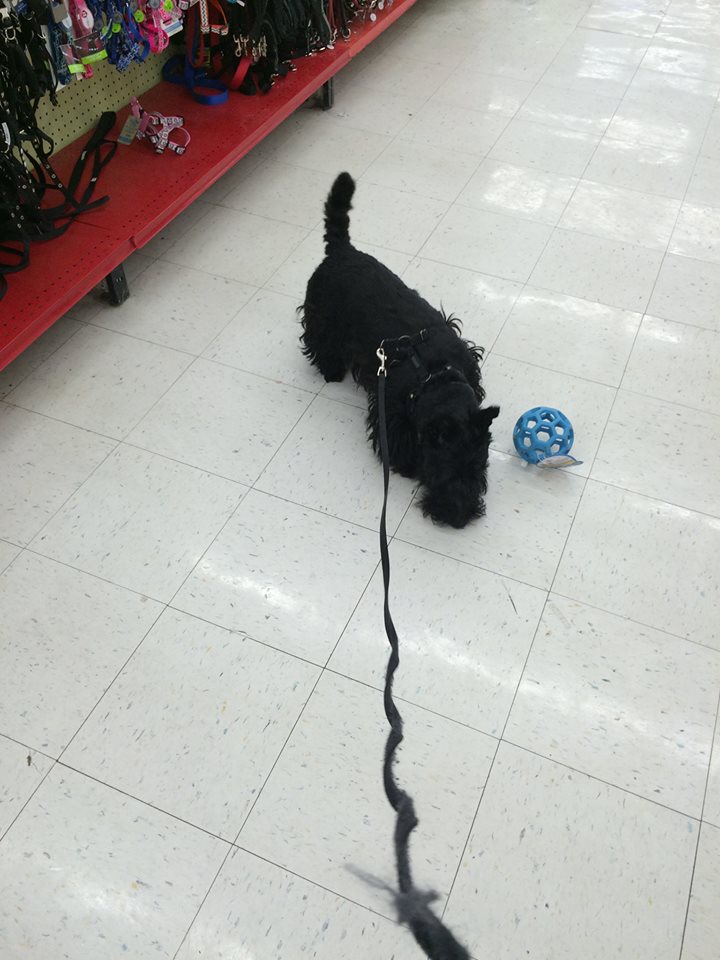 Off to PetCo, Banner TRIES OUT the toys before he BUYS!
Banner's philosophy: "Play before ya PAY!"













June 12, 2015


Auntie Connie has come to visit!
Banner greets her 'warmly' ?!?!?!
Head massage, perhaps??? LOL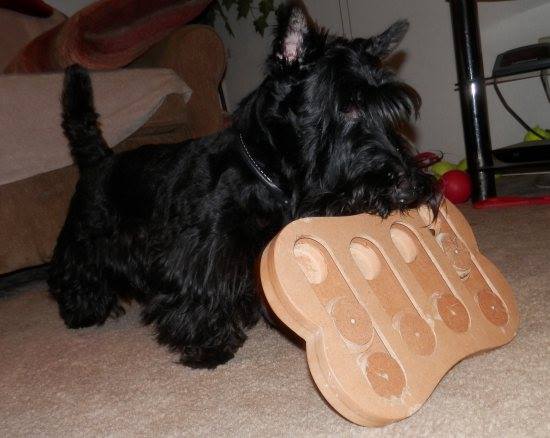 Banner CHEATS!
He has found a short-cut for opening the sliding doors!


June 6, 2015
Striking a POSE!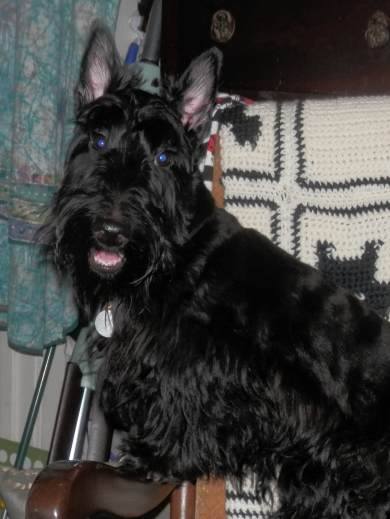 Banner is quite pleased with himself,
He's in Vangie's chair...WAS Riley's, she inherited it!
He has gone where NO young Scottie lad has gone before! LOL














May 29, 2015
Growing UP... FIRST 'big boy' collar!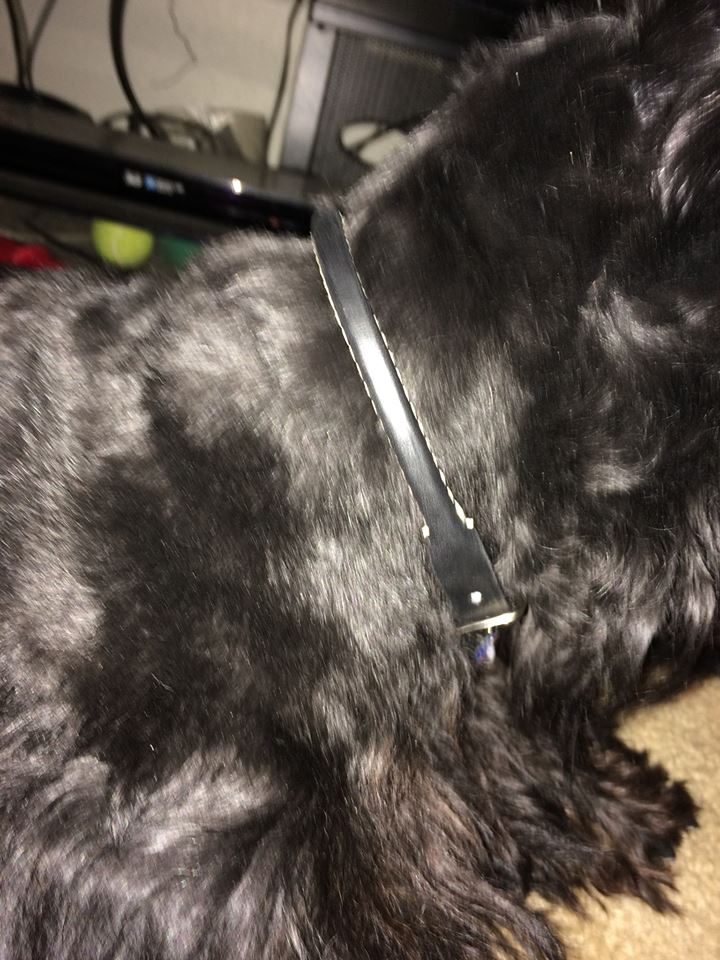 Banner is sporting his new, rolled leather collar.
He's a BIG man now!!!














May 22, 2015
Banner's Spring Haircut....



Banner sits while I groom him,
he's very good, as it's only his 2nd time under clippers.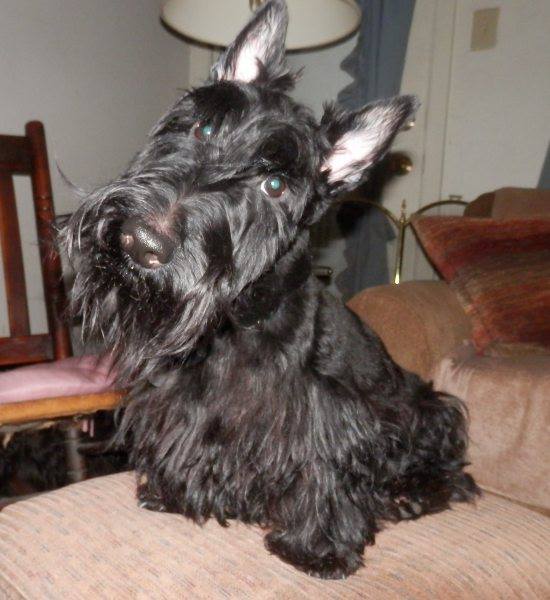 Banner: "What do ya MEAN.... 'come back, we're not
through with the grooming'..... sez YOU!!
I'm DONE, hon!!!"











April 4, 2015
Banner reads faster than Auntie Connie!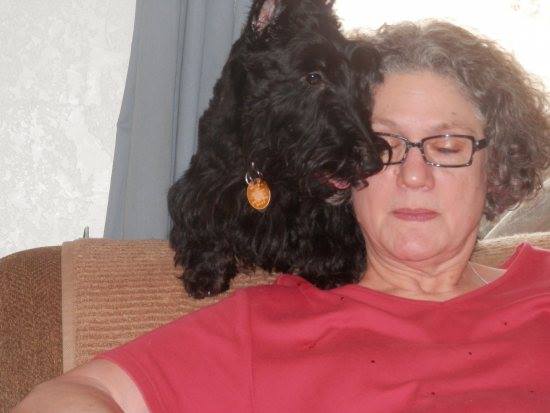 Auntie Connie is reading her Kindle tablet.
Banner: "Hurry up! I've finished this page.....
I'm ready for ya to flip to the NEXT page!!"














January 28, 2015
Banner's 1st HAIRCUT!

My BABY boy is growing into a handsome Young Scotsman!!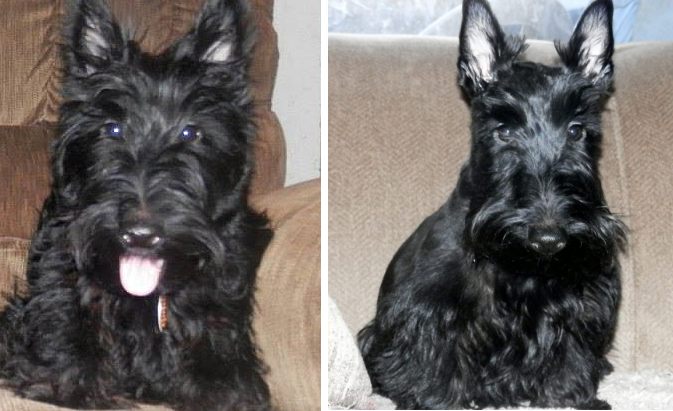 BEFORE....................AFTER
VERY mild January day, in 70's...
sooooo, I gave Banner his first 'big boy' haircut today!
He sat quietly as I groomed, never argued, never snapped,
just sat..... or STOOD, as I held a hand under his tushy...
to groom his rear...
My sweet lad even allowed me to use clippers on INSIDE of ears!
Not a single twitch.....
WELLL, LOTS of twitches on his first 'groomed walk'...
couldn't walk for stopping 'n scratching his sides...
air flowing alongside, feels ODD to a 'wooly bear' Scot! LOL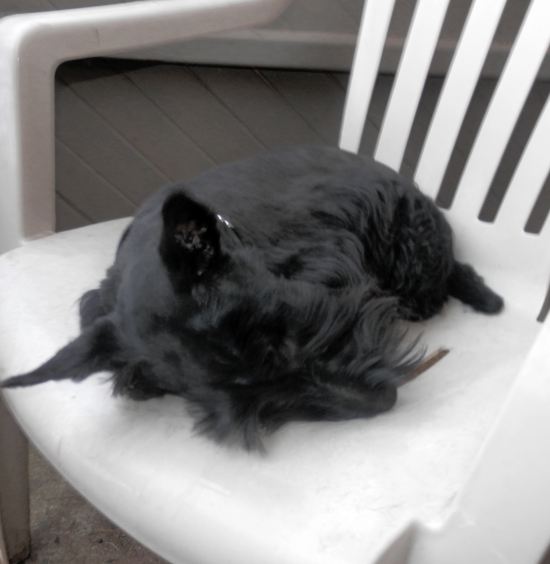 Grooming finished, Banner hopped over to the chair.....
and IMMEDIATELY passed out.....
as I cleared/cleaned/packed up the 'stuff'!






December 20, 2014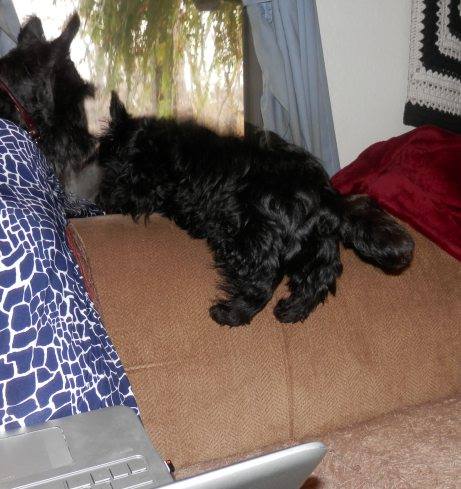 Momentous DAY!
Banner MAKES it to the back of the couch!!
One more of Vangie's "HIGH GROUND" safe spots..... falls!
She watches his achievement...
he is DETERMINED to follow her, step for STEP!!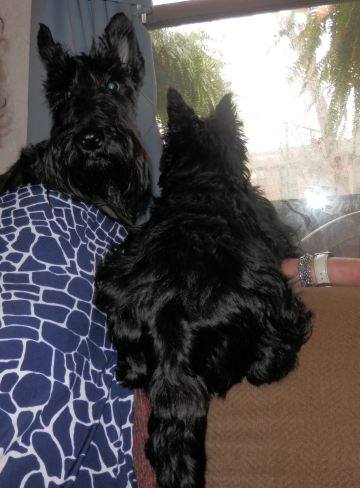 He's UP..... but he doesn't have the STYLE down.....
He's hanging on, by laying across Connie's ARM! LOL






November 7, 2014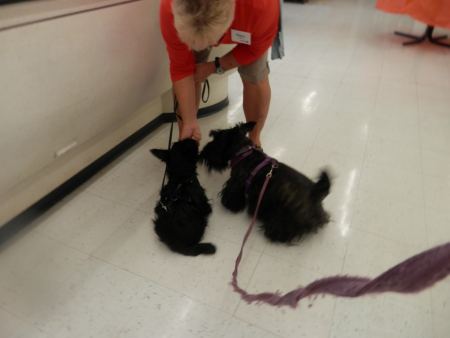 Made a PetCo run, to get puppy kibble.....
They drew a crowd of admirers!
Vangie's FAV shopping trip...
GREAT socialization for Banner...
This is his SECOND visit to the Treat Bar!
Mgr Mary is raising the lad right,
Spoil him EARLY!!
She was working on a 'Sit'... he DID! hehe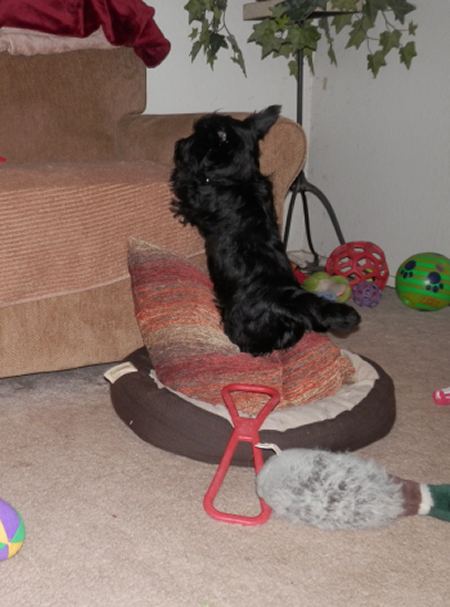 This is the SECOND time Vangie has kicked the pillow
off the couch, into Banner's bed.....
BOTH times, he immediately tried to use it as a step stool....
The LITTLE Man's goal is to get onto the BIG BOY couch!!
He's TOTALLY determined, completely obsessed...
AND, being a Scotsman, he WILL achieve his goal....
Getting CLOSE, Little Man!!!
PROUD of my Baby Boy's tenacity!!!




November 6, 2014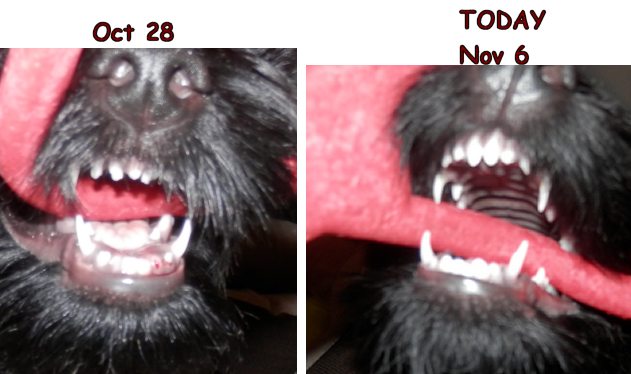 Discovered that Banner is getting his BIG BOY teeth!
Just found the FIRST baby tooth, today....
only 2 discovered so far, he's too busy to care! HEHE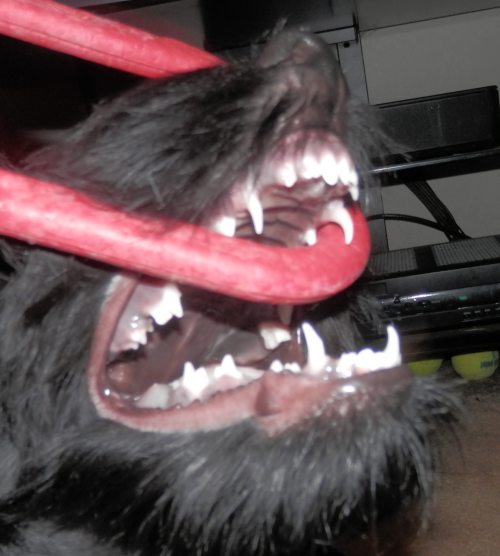 Someone asked me if he was cutting any molars,
told them I didn't know and wasn't about to
dive in there to find out!!!
THEN, remembered this tug toy that he ADORES....
HE played 'n pulled, 'n shook....
while I took a gazillion blurry pics....
these were the cream of the crop! hehe




November 3, 2014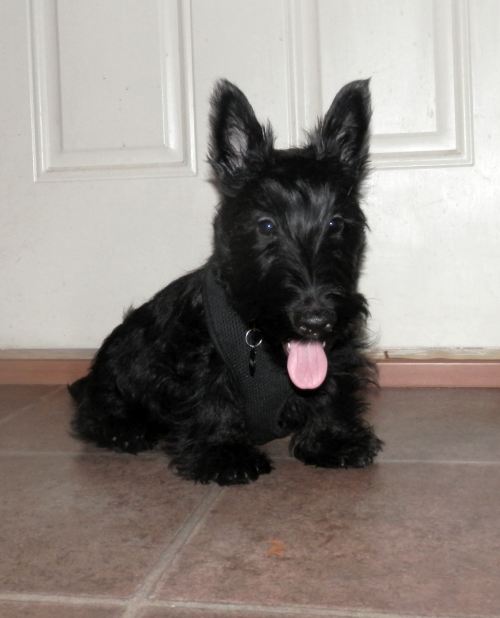 Fresh from a long walk with Vangie,
Banner pauses, only for a second,
before launching into another chase/race/wrestling match!
ALWAYS busy!!






October 26, 2014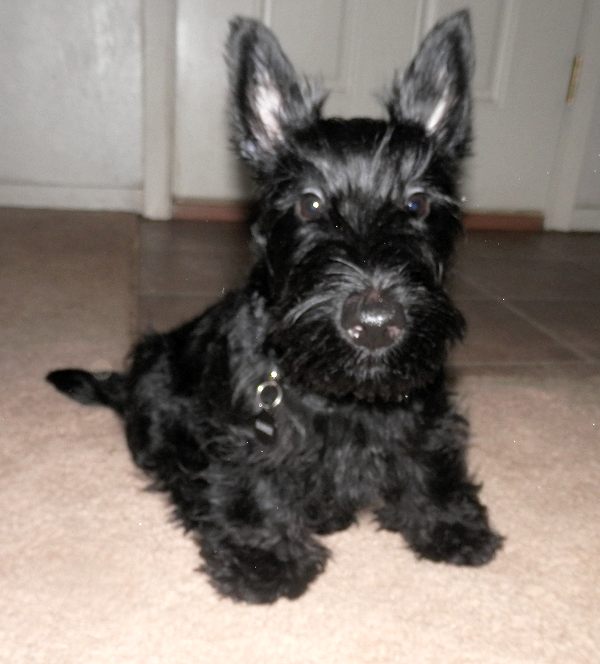 Banner strikes a dignified Scotsman pose.....
Make a note, the Buzz Saw is still, 'n his TEETH aren't visible! LOL






October 25, 2014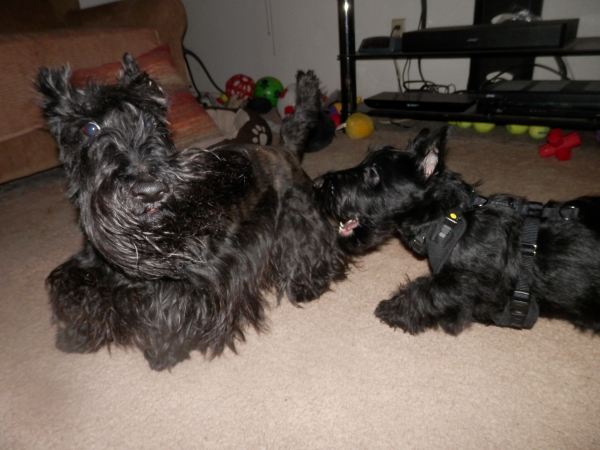 Vangie started it, they raced up and down the hall....
they paused for some 'mouth wrestling', until....
Vangie tired of the "Teeth of Death" and swung a hard RIGHT,
to LEAP onto the couch!!
Here, she's in MID-PIVOT!! LOL
She's now headed for "HIGH GROUND"!!!




October 21, 2014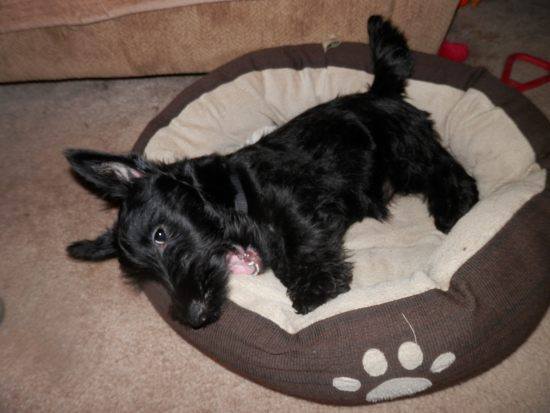 Just in from exploring the yard,
Banner roots, 'n grunts, 'n rearranges all his 'piece parts'...
And, ALWAYS, the Buzz Saw is ready for action! LOL




October 15, 2014
Vangie finally developes a 'coping strategy'
for the Buzz Saw's insistent TUGGING on her beard......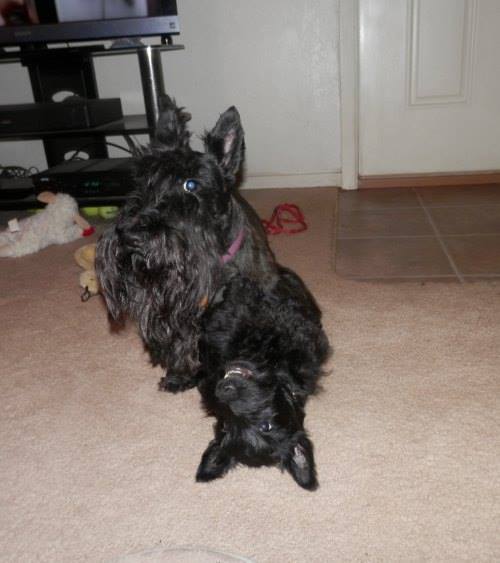 She ROLLS him over and stands over him......
he then tugs and swings from her collar, instead!
Vangie & Banner's expressions say it all.....
"WHAT? We're not DOING anything!!"
GOTTA give Vangie bonus points.... she's VERY PATIENT!




October, 2014
Almost 3 weeks later.... and we see a trend...


Teeth......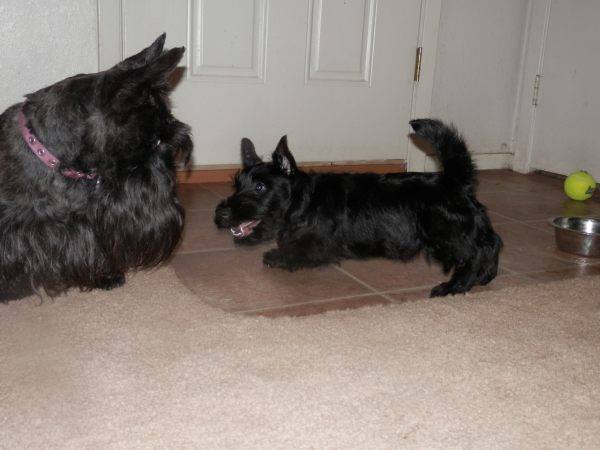 more TEETH.....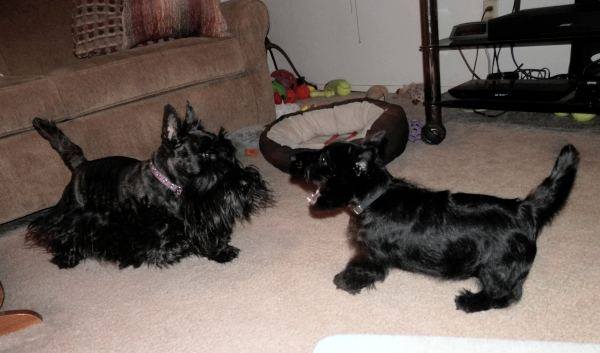 MORE TEETH....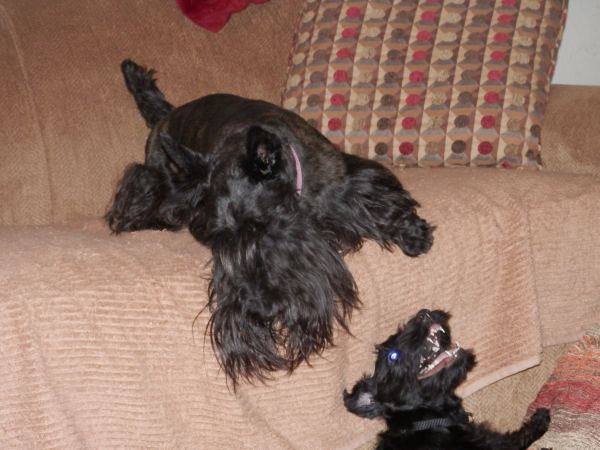 Vangie LOVES hanging over the edge of the couch,
dangling her lush beard in the BUZZ SAW's FACE......
THEN looks surprised when he SNATCHES it and PULLS!!!!
This ALWAYS triggers a frap, full bore racing up and down the hall!
YEEE HA!!!







September 28, 2014
This 12 week old Buzz Saw has no fear!
He STARTED this tug of war..... grabbed it and shook it in her face!
She immediately responded.....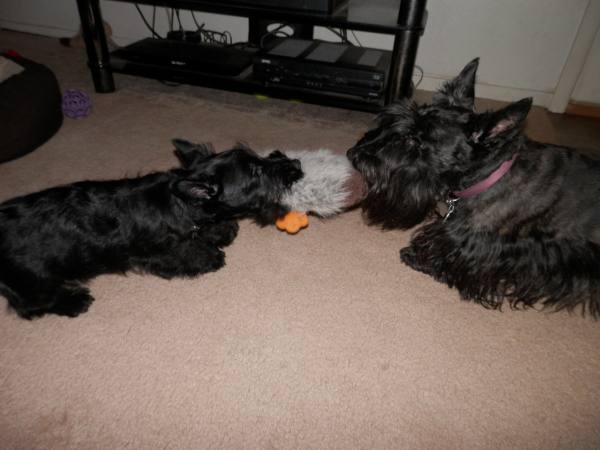 They are having a GRAND time....
Lots of 'bruffing' and 'grumbling'...
Huge fun for EVERYONE!




September 27, 2014
Banner's second day on the Bayou......
settling in, he's very comfortable in his surroundings....
and has discovered that Evangeline is a GREAT 'chew toy' !!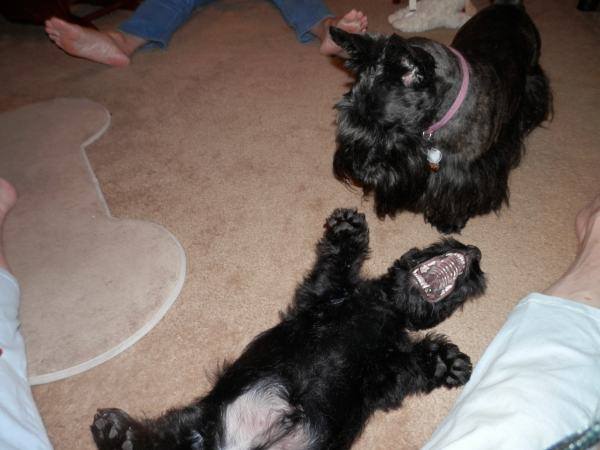 Vangie is SHOCKED to discover Banner's wickedly painful TEETH....
THIS was when Banner earned his nickname...... "THE BUZZ SAW" !!






September 26, 2014
Banner's Gotcha Day.....
Vangie went with us to pick him up......
long car trip..... they got acquainted through the crate door.
Once home, the x-pen took the edge off,
allowing Banner some security while Vangie got over her excitement!
The pen only lasted an hour or so, before they were both racing around!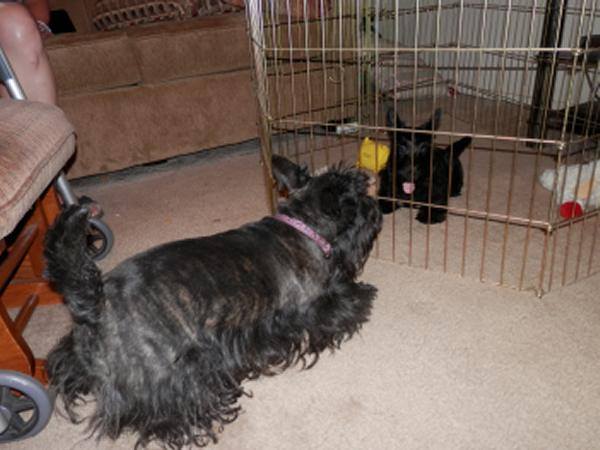 Vangie was SOOOO ready for the baby to be turned loose....
She'd grown up with a 14 yr old Scotsman, and Riley was past the wrestling years...
Vangie barked, she danced, she twirled.....
which wound up the wee lad....
before this night ended, the pen was put aside....
and Vangie & Banner had their first race up the hall....
full smiles on their faces...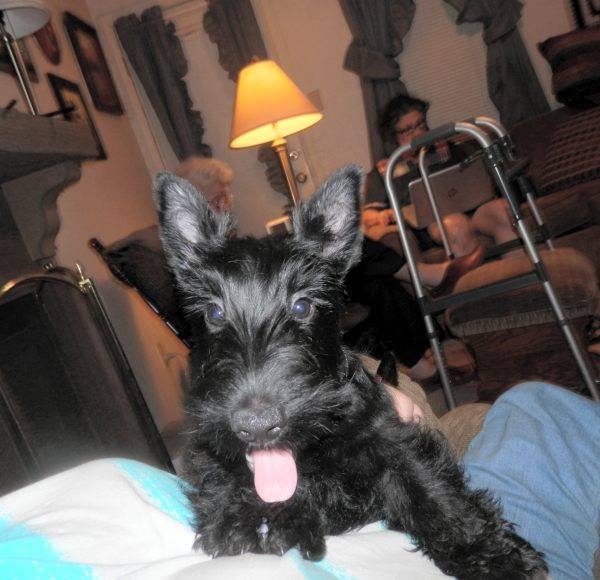 Happy Banner!!





| Site Map |
| Links | Awards | Guestbook |
| Email | Tell a Friend |







This site is created, designed, and maintained by
Webmaster: Katie & Riley's Mam
©Copyright 2014-2015 All rights reserved.
You Can't Do That - Beatles