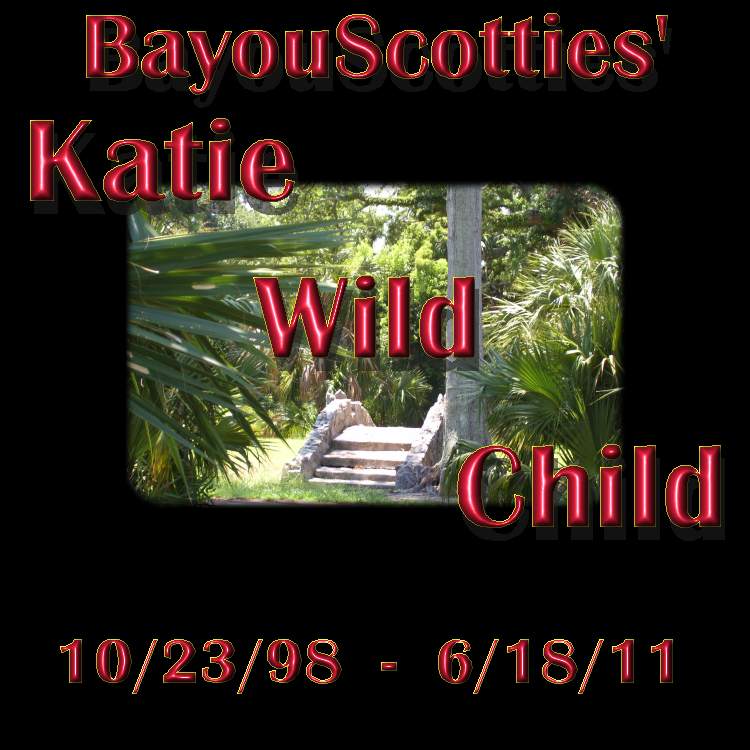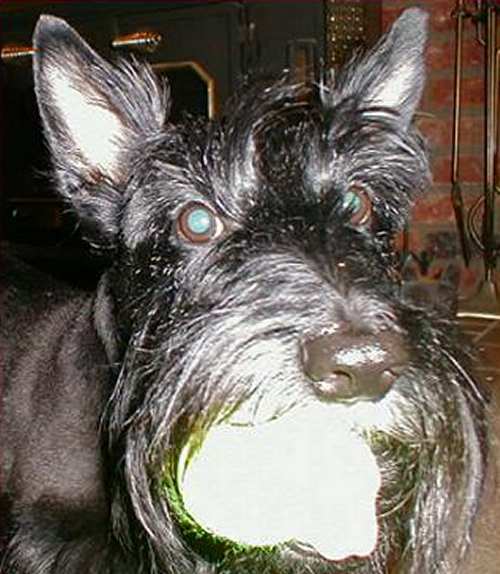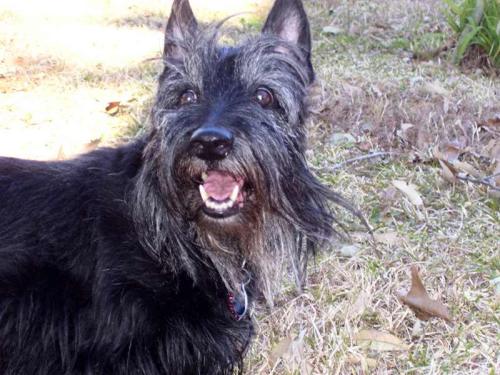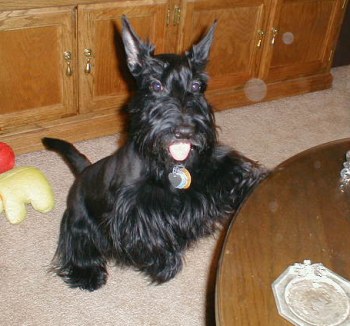 My beloved Wild Child has crossed the Rainbow Bridge.
Katie was ONE of a KIND.... a SPECTACULAR example of Terrier TENACITY!
She wanted things done HER WAY.... she had STRONG opinions
She LOVED life....she LIVED it "full speed"...
She treed squirrels, chased birds, and enforced her 'no fly zone'!
She was diagnosed with Lymphoma at age 10, but never slowed down..
she sashayed IN to get her chemo....
and sauntered OUT, ready to chase squirrels!
Her world was totally in the 'here and now'....
She ADORED her yellow tennis balls, her "ORBS"....
she was obsessed with her ORBS,
followed closely by her hedgehog woobies.
She was my shadow, was a shower life-guard,
LOVED the ice crusher in the fridge door,
ADORED watching AIRPLANES... could HEAR a plane,
and would STAND staring at the sky until she FOUND IT!
She LOVED putting her nose into Riley's unsuspecting ear...
you could SEE that legendary 'wicked gleam' in her eye!

She was a Treasure beyond compare...
a priceless jewel that I cherished and adored.
I wrap my mind around the precious memories...
And relive those wonderful times we shared...
Katie WC was my sweet love of a Girl....
And, she's missed.... every hour of every day!
God Bless you, my sweet Katie......





Enjoy the Meadow beyond the Bridge, my sweet Katie.....
Relax under that great Oak as you swap stories of past adventures...
You're sorely missed, my beloved Wild Child...



Katie WC's MEMORIAL MOVIE









|Site Menu |Links |Awards |Tell a Friend |














This site is created, designed, and maintained by
Webmaster: BayouScotties Designs



(Photos taken by ME in City Park in New Orleans...)



ęCopyright 2011-2012 All rights reserved.





Turn Around