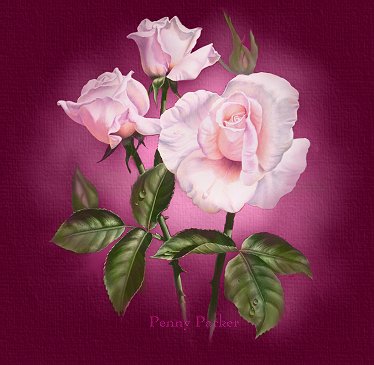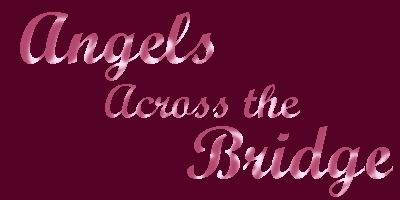 Rainbow Wall - 2004
"Angels Across the Bridge" offers a resting place
for that final tribute to a special furry one.
The "Angel" pages provide a quiet place
to meditate, to remember, to feel their closeness.
All fur angels are welcome here, for they were well-loved.

If you would like your wee angel added to the
BayouScotties Memorial Pages, please CONTACT me.
I would be happy to add them.



identifies a newly listed ANGEL...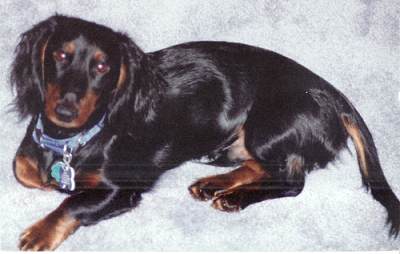 Fritzi




1/17/97 - 2/25/04


Dachshund

I miss him still every day...
Cathy Schulz

Mac
Scottie
10/11/89 - 4/26/04
Robin and Dan Fones

Lovey
Bassett mix
11/11/88 - 5/14/04
Robin and Dan Fones

Camille
Chow/Retriever
6/14/04
Lori Donovan

Maggie
Scottie
6/1/01-6/15/04
Allison Evrard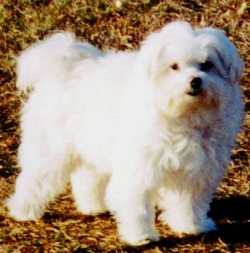 Prince Maxximillian deMalta




14 March 1995 - 21 June 2004


A Small white bundle of fur with the heart of a lion. Maxxie was fearless and strong willed, as befitting a prince. He never let his regal status go to his head. Maxxie knew no strangers, they were just friends he hadn't met yet, although he would go up against any lawnmower or vacuum cleaner that dared enter his realm. Always ready for a romp or a walk, he approached life with a joyous heart and energetic zeal. He was my cuddle butt, my s'git 'em guy, my heart. Taken all to soon.
Morgana Meverden

Duncan Macleod
Scottie
6/24/04
Gail Kelly

Amazing Grace
Border Collie
6/25/04
Lori and Donnell

Ashmoor Manderly Starbuck
"Bucky"
Scottie
June 5, 1998 - July 1, 2004
Beth & Ricky Sheets

Robbie
Scottie
7/4/04
Kathleen Macdonald

Louise
Cocker Spaniel
July 12, 2004
Tami Vodvarka

Topper
Terrier mix
7/15/04
4 years old
Carol Outram

Bonnie
Scottie
July 19, 2004
2 1/2 years old
Alix Kerr

Jack
Scottie
1989 - July, 2004
Melissa & Phillip

MacDuff  (Duffy)
Scottie
3/1/92 - 7/23/04
Tom and Marge Morris

Mackenzie
Scottie
1/28/93 - 7/26/04
Susan Quigley

Parker
Orange Tabby
7/28/04
Val Bruce

Ginger
Haflinger(horse)
8/6/04
Kathie Lawrence

Arabella's Xtragold
"Luna"
scottie
8/12/04
2.5 years old
Martina Kuhlmey

Dominio, a.k.a. "Dom"
Dalmatian
8/25/04
Val Bruce

SkyeBlue
scottie
8/26/04
Dot Lewellan

Sadie
Scottie
8/27/04
Chris Sims

Dakota
Siberian Husky
8/28/04
Juanetta Powers

Crystal
Scottie
8/28/04
Nancy Scouten

Mickey MacLean
Scottie
9-15-04
Ellie Mulcahey

Fenimore
Scottie
RB October 2, 2004
Our beloved 'Funster'.
Frail in body, majestic in spirit.
Shortly before his ninth birthday.
Rest in peace, Fennie.
Caroline Nayor

Chelsea
Scottie
October 23, 2004
Nancy Yarbrough Doss

Doogie
Scottie
October 30, 2004
Kathie Lawrence




PittyPat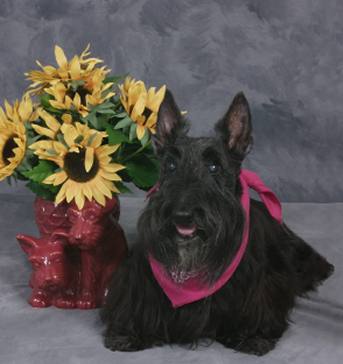 Scottie

November 6, 2004

Roxanne and Jim Huckstep

Petunia
Scottie
RB Dec '04
Jean-Louise Jirik

McIntosh
"TOSH"
Scottie
08-09-90 to 12-03-04
Betsy


Rainbow Wall 2005
If you would like your wee angel added to the
BayouScotties Memorial Pages, please CONTACT
me.
I would be happy to add them.


| Rainbow Bridge | Pris Memories | Memory Lane |
Site Menu
Links
Awards
Tell a Friend




Webmaster: Carol at BayouScotties
Watermark - Enya
©Copyright 2006-2013 All rights reserved.